| | |
| --- | --- |
| Posted on March 17, 2009 at 4:43 PM | |
 January brings the snow
Makes our feet and fingers glow!
I thought of Sara Coleridge's old poem about the months while we were outside in January.   Another poem that I say with the children when we are getting ready is this:
Thumbs in the Thumb Place!
Fingers all together!
That is how we wear our mitts
In the wintry weather!
The older children and I dig paths in the yard for toddlers and pile the snow in a huge mound in the centre of the yard, which is available for fort building and climbing.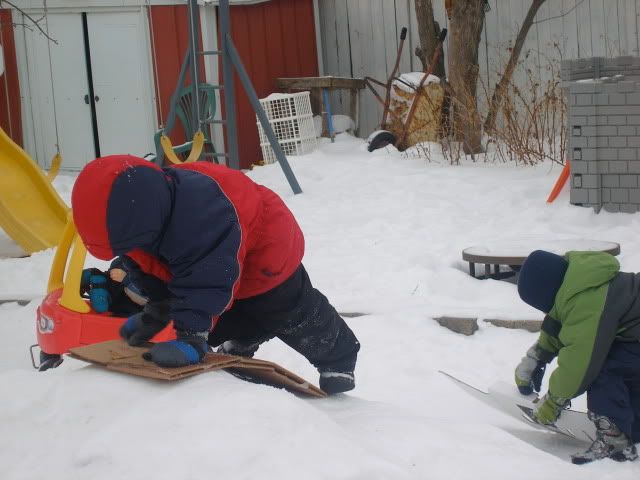 The little ones have been loving the log cabin and the sled.  I'm getting lots of exercise pulling them around the yard. Here one of the toddlers is pulling the other one on the sled!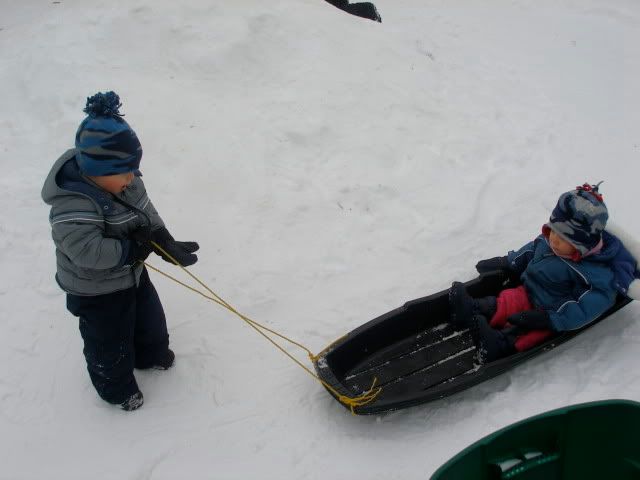 For Chinese New Year, we read The Rooster's Antlers , a story about the Chinese Zodiac (info here, scroll down a bit), and used animal models to act out and talk about the story.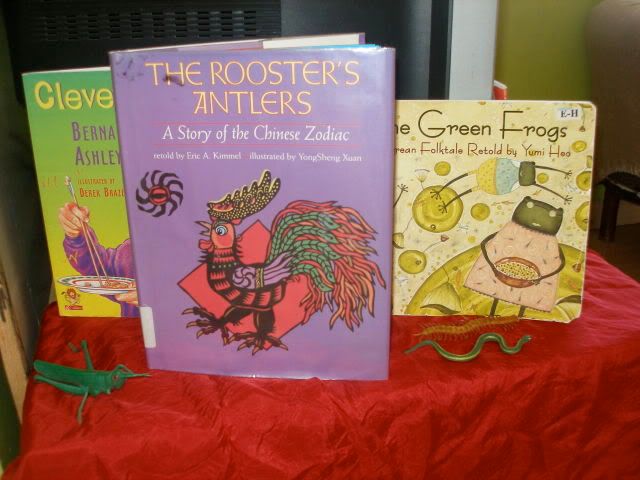 We set them up on a red silk scarf and looked up China on our map of the world.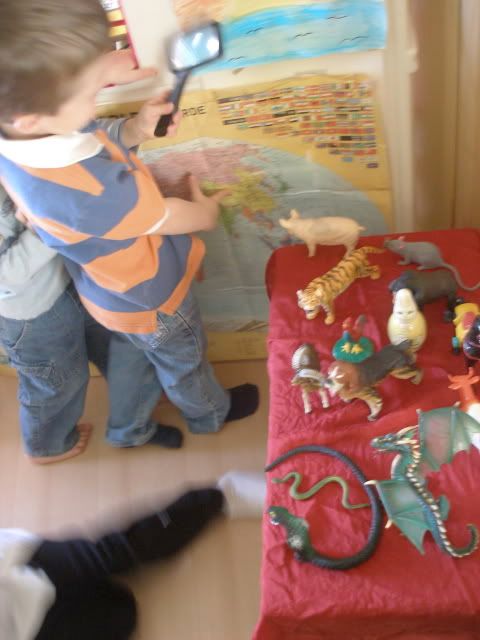 We did stamp painting with star fruit: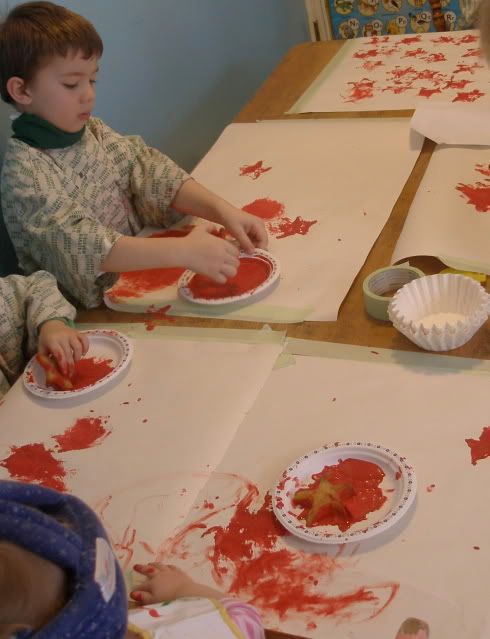 and ate some other oriental foods, like lychee, dragon fruit and fortune cookies, along with rice and stir fry for lunch.
We have the play kitchen and doll care centre upstairs for the winter -- I will try to take a good picture of it, but we are taking good care of the baby dolls here, rest assured!
When the weather is cold, we spend a lot of time indoors.  I put a picture of one of the playroom climbing and jumping places in the photo gallery, here .