| | |
| --- | --- |
| Posted on February 26, 2008 at 3:16 PM | |
Woohoo! I finally figured out how to post pictures in the blog! I'll do a bunch today to catch up a bit on what we have been doing. We have been very busy!
We made winter tree decorations with colored water, string, and muffin tins. The toddlers loved playing with the colored water, using the strings to pick the ice pucks out of the muffin tins, talking about melting, freezing, colors, trading them....very cool activity.
We rearranged the playroom (again) to put our workbench next to the craft table, like this.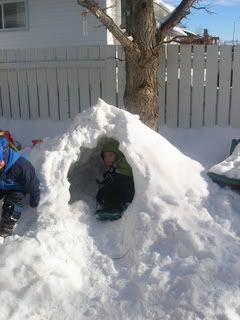 We have been spending as much time outdoors as we can and have had a couple of snow forts in the back yard.
During the bitter cold days of January, there was a lot of fort building indoors, too!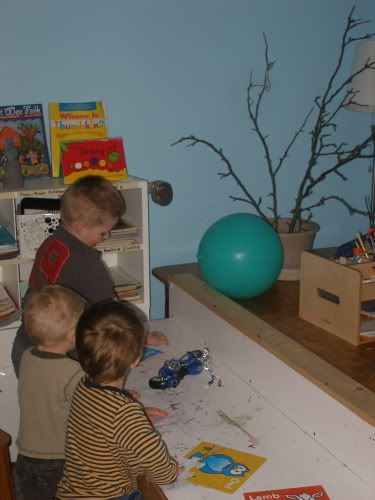 The upper area (brown table) is for messy crafts and activities, mostly. We do puzzles on the lower area and the toddlers are loving having a space for this! They are working on 4-6 piece puzzles while the older boys are in the 24-40 piece range.
We did lots of Chinese New Year activities, helped out by a dayhome family from Taiwan. We made Chinese dumplings, Rat crafts and these signs to take home and put on our doors. The top one means "spring" and the bottom one means "luck."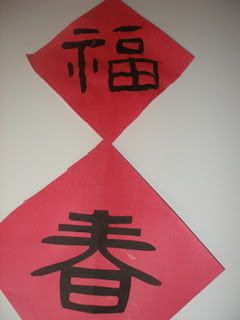 We glued old letter blocks together to make our names: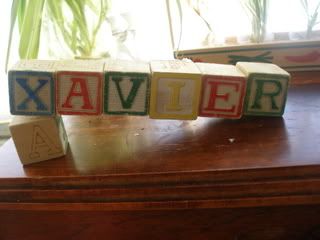 For Valentine's day, we made heart-shaped soaps: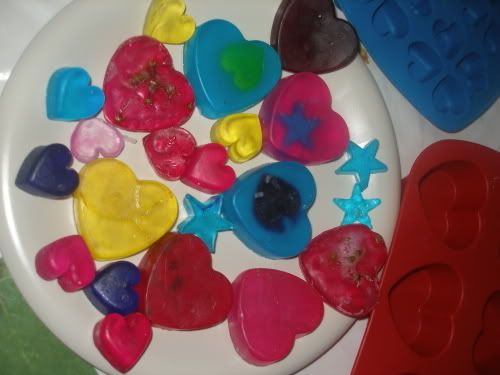 We also celebrated 2 dayhome birthdays and have been experimenting with some new healthy menu items (see the new menu page of this site).